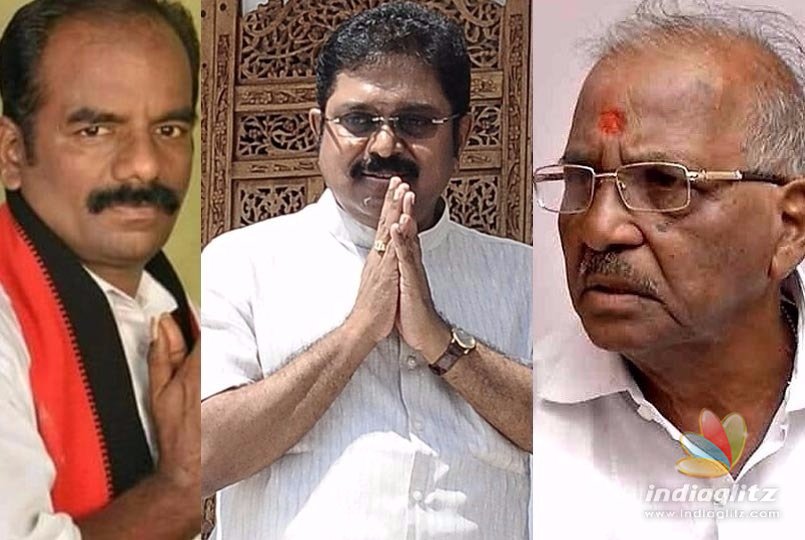 AIADMK and DMK candidates for the prestigious R.K. Nagar Assembly constituency in the city filed their respective nominations by taking out a procession of party cadres.
Dr. Radhakrishnan Nagar (a.k.a. R.K. Nagar) seat fell vacant with last December's demise of former Tamil Nadu chief-minister J. Jayalalithaa. After much dilly-dallying, the AIADMK's Governing Council nominated Presidium Secretary Madhusudanan, who had served as an MLA from the constituency during 1991-96, as the party's candidate while the DMK repeated its candidate Marudhu Ganesh.
The by-polls were to be held on 12th April but were cancelled at the very last moment and are now being held on 21st December. Madhusudanan and Marudhu Ganesh were the AIADMK and DMK candidates in February and are now pitted against each other in what would be a no-holds-barred contest. Dinakaran, who wants to queer the pitch, also filed his nomination as an independent candidate.
CPI-M, CPI, Congress, Manithaneya Makkal Katchi and Viduathalai Chiruthaigal Katchi have expressed their support to the DMK candidate while Vaiko's MDMK and Ramadoss' PMK have boycotted the polls. Following are the properties owned by the candidates as mentioned in their affidavit filed with the polling officer at R.K. Nagar:
•    AIADMK candidate Madhusudanan's properties are worth Rs.13.9 crores with movable properties amounting to Rs.12.53 crores and immovable properties accounting for Rs.1.37 crores);
•    DMK's Marudhu Ganesh pales in comparison as he has said that his properties are worth only Rs.12.57 lakhs (Rs.2.57 lakh of movable properties and Rs.10 lakhs of immovable properties); and
•    Dinakaran has furnished that he owns properties worth Rs.74.17 lakhs (with Rs.16.73 lakhs of movable properties and Rs.57.44 lakhs of immovable properties)
Source : Indiaglitz